Grande View Ratings and Reviews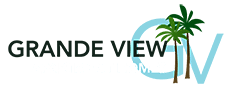 151 Grande View Drive

,

Biloxi

,

MS

,

39531




(228) 372-8951




https://www.grandeviewapartments.com

See what other people are saying about our apartments located in Biloxi! At Grande View Luxury Living, we value all our residents voices, and can't wait for you to see our luxury apartments for yourself. If you have any comments or suggestions, feel free to let us know! We appreciate the feedback, good or bad.
---
My experience talking with Jordan has been excellent. I didn't move there due to unforeseen family circumstances, but it was definitely my number one choice & if I'm ever looking again it will be the first place I look. Jordan is amazing and I felt like she made me a priority, and she cared for my wants and needs for my apt
New management has been much Improved and actually making efforts to do what they say. You can see the community looks so much better. I have been very happy with the change and look forward to all of the improvements they have planned.
B
Briana Johansen
8/31/2022
Stephen has been amazing at the grande view. He's always on top of our work orders and made our move in seemless. Highly recommended maintenance team!! Miriam has been unbelievably helpful as well.
S
Sheila Hubart
7/13/2022
The ownership and management just changed and we are seeing so many improvements. There's more communication from the office. Diego, our maintenance man is awesome! He's gotten more done in a month than the last guys did in 6 months.
N
Nick Hammonds (XxSkywalker_OGxX)
7/8/2022
The Management team is trying to make things better and it's obvious. Even when I have seen people lose their temper and have myself, the Management team handles things in a respectful and professional way.
The new management here is ABSOLUTELY FABULOUS!!!! Jordan helped me clear up some lingering issues with the old management, that was preventing me from getting an apartment out of state. Even after I moved out 8 months prior. I've never trusted apartment managers before, as I've been burned. But I've also never been helped by an apartment manager as much as Jordan has helped me. If I ever move back to Biloxi? I'm coming straight the Grande View. As long as Jordan is still here.
A
Amber
3/18/2022
Verified Resident
Nichole was very helpful and nice.
Went to the office for an air filter. I have to commend the girls that work there because a person came in screaming about a light bulb. I'm sure I visibly jumped due to the volume of the shrieks. The women working handled the entire situation gracefully. I don't write reviews but figured I'd share because if it were me I wouldn't have been able to stay that calm. Someone get them a beer.
R
RainbowYumYum
11/17/2020
Super friendly staff! Was very informative and was very helpful in trying to find me a nice place to stay.
Great location and beautiful apartments with a professional and very courteous staff willing to help in any way they can :)
M
Mississippi Mini Warehouses
11/17/2020
Very nice apartments, great location and super friendly and courteous staff.
Nicest apartments on the coast! Staff is wonderful as well.
B
Bruce Harris
10/27/2020
The Management staff and Maintenance personnel are professional, friendly, efficient and quick to respond to any and all issues. Grande View is ideally located by the beach, shopping mall and many casinos. I love it here
K
Kelly Carter
10/22/2020
This is a GREAT place to live! Staff and Maintenance are wonderful!
A
Ashley Romines
10/22/2020
The property manager Nichole was the absolute SWEETEST and most patient person! She answered all of our questions and was so incredible with our kiddos. We highly recommend this complex! Not to mention the pool area is beautiful.
Going on two years in the beach house! Love it, safe, comfortable and I get to see the beach every day!
Great maintenance team, and a quick service !!!!
C
Cynthia Gallegos
3/24/2019
The staff has been absolutely awesome, also Laken in the front office has been very helpful and explains everything in detail when asked a question. Maintenance is great and I would highly recommend living here.
Greatest place to live on the coast. Maintenance is the best ever!!!!!
Staff was friendly and knowledgeable. Lakin gave my wife and I a look-see of the grounds and we are very happy with the location being so close to the beach. The apts are very large and the price is fair, especially for the location. I would recommend having Grand View on your list if you are moving to the area
K
Kollin Sullivan
9/22/2018
We have lived at Grande View for about 2 years now and all I can say is great things about the staff. Everyone is so kind, friendly and tries their very best to make you living situation ideal. Specifically Laurie and Nicole have been extraordinarily accommodating and kind. We could not ask for a better property manager. ~Bria & Kollin
We lived here for 8 months before moving to another state for work, but we loved Grande View! It's conveniently located near restaurants, the mall is within walking distance, and the view of the beach is just gorgeous! Although traffic on 90 would get congested during large events, we really enjoyed the location and our stay here.
Great place to live, the office workers are so nice and helpful and maintenance is awesome!!!! Would definitely recommend to anyone to live here!
S
Samantha Layton
6/4/2018
I have lived here for a year. I just renewed my lease with the staff. I had a very difficult time finding exactly what I was looking for, as I am from New York, and I'm used to a different lifestyle. Since I contacted Grande View, I have had NOTHING but a great experience. I frequently give reviews for the experiences I have at certain places. I also check the reviews out before I go anywhere. From the office staff, who have gone above and beyond, and the maintenance team who are always prompt with taking care of my issues, there is not one thing I could complain about during my stay here, which is why I have renewed. The grounds are always kept up, the amenities are clean and well taken care of, and I am happy to renew my lease for many years to come at Grande View!
Z
zachary yanez
12/15/2016
Love living here. Only two things that are worth complaining about. The front gate is always broken and the speed bumps are not the friendliest of all speed bumps. Definitely does the job though. lol Anyways, maintenance staff and the office Staff kicka$$. Mainly military and pretty chill group of people who are all considerate(this is based off my 9months of experience on living here). Not a bad place to live. Would live here again, that's for sure and most definitely military friendly :)
C
Curtis Russell
3/19/2016
These are the nicest apartments that I have ever lived in. The staff answers service requests quickly. The apartments are beautiful. The company has turned these apartments into the best place to live on the coast. I am looking to buy a house within the next year, but will miss the sheer luxury of living here. Super impressed.
It has a great location and the director distinct person
K
Kate's Amazing Pets
11/18/2014
I absolutely LOVE my apartment here at Grande View. I have a 2 bed 2 bath and I have never felt claustrophobic because it is very specious especially the bathrooms are extra wide. All of the other residents are so friendly that I feel safe and secure. The staff here at Grande View have been extremely helpful and exceed expectations by going above and beyond customer satisfaction. If you are looking for an apartment then you don t need to look any further because this is the apartment you will love living in and being a resident of. :)
I recently moved to the area and searched for a complex that was "large breed" friendly. While this was my top search criteria, I found that Grande View had so much more to offer. The staff has been unbelievably helpful and hard working. Nick and Renee are exceptional at what they do. When I toured the complex, the staff explained that management and the owner had recently changed (They were purchased by a much larger corporate company) and that renovations would soon be occurring around the property. This company has delivered on the promises that were made during my lease signing. The renovations are noticeable by the week. The grounds are well manicured and the common areas are cleaned daily by the staff. Staff and grounds people are always friendly and very mindful of their job. This complex offers many different floor plans and the units that I have seen are well maintained as well as reasonably priced. I toured many of the "luxury" apartments in the area before deciding on Grande View, I could not be more pleased with the level of service and attention to detail that I have received and seen since moving here.
Grande View Apartments is a fantastic place to live. Each day when I drive out, I see the beautiful ocean and sugar white sand beach. My apartment is perfect with two master bedrooms. The community is very quiet with lots of friendly neighbors. I can walk around the complex anytime of the day and feel very safe. The staff cares about the people who live here. They have pizza and donuts for everyone on special occasions. If there is a problem, the maintenance guys take care of it immediately. I just love living here. If you are looking for a great place to live, you definitely want to look here.
I,m so content with the location and the appt. Sizes wish they can trim the palm trees around the pool area and fix the hot tub and get a new pool furniture and fix what the ex-maintanance personal couldn't fix coz of lake of experience !! I love being in this spot !!!!